We are grateful for the governance of our Board of Directors as they guide us and our work, grounding us in our sacred teachings and reinforcing our commitment to the health of our communities.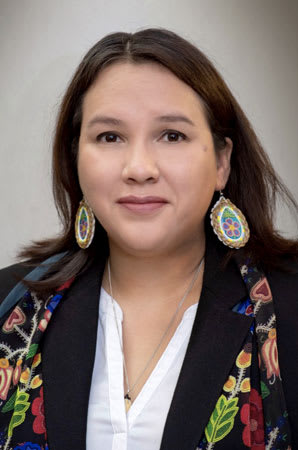 About Kathleen BlueSky, MBA
Wawatay Muskwa Iskwew
Kathleen is a Nehetho-Anishinabe Iskwew from Nisichawayasihk Cree Nation. She is a devoted mother, partner, birth helper, and entrepreneur.  She is strongly influenced by the traditional teachers in her life and strives to be an advocate for collaborative approaches that support community-driven solutions.
Kathleen has an MBA and has worked over 20 years in the Indigenous government sector with a focus on consultation, engagement, and community development. She has spent much of her career working with the Assembly of Manitoba Chiefs and Nanaandawewigamig with a focus on Indigenous healing and restoring Nationhood. Kathleen is currently the CEO of her own company, Seven Feathers Consulting which is focused on empowering First Nation self-determination and Indigenous Sovereignty. As the Co-founder and Chairperson of Wiiji'idiwag Ikwewag, Kathleen is committed to rematriating birth to the land (our communities). She strongly believes that Birth is Sovereignty.
Message from the Board Chair, Kathleen BlueSky
Growing up I watched my mother always making things for people, moccasins, blankets, moss bags, wiwipison. She would sew and talk and tell stories...every new baby always received a gift from her. My late mother - Irene McKay was a Birth Helper and daughter of a Nehetho midwife, Georgina Linklater from Nisichawayasihk Cree Nation. I watched my mother breastfeed three of my siblings, she taught me about things that happen to her body through carrying children and nurturing them. I watched her bind her womb, care for the belly button and tell me all kinds of belly button stories. Throughout my whole childhood, we had a Wiwipison in our house, we called it the baw baw swing. I used to put my dolls in there and sing baw baw songs.
As a young girl, I didn't know what I was learning. I didn't know until 2005 when I became pregnant with my first-born daughter. It was then that I came to understand the teachings and as unprepared I was, I was very prepared. For me, there was no other option than breastfeeding. I wrapped my baby and carried her in her moss bag. She wore wrap around until she was 4 years old. When I encountered struggles, I knew just what to do and if I didn't, I knew that I could go to my aunties and grandmothers.
I share this little bit of my story because it reflects what and why Wiiji'idiwag Ikwewag was created.
It is our vision and mission to offer loving, respectful, and culturally rooted support to all women and their families.
Our organization and our purpose is the culmination of years of teachings from Nokoomuk from all over Manitoba and Canada. We have been given a responsibility to protect these teachings and put them back in their rightful place, in the hearts and minds of Iskwewak/Ikwewag.
Nokoomuk have been and continue to prepare us to understand the profound meaning and power of the birth experience. It is our vision to preserve this in the most meaningful way we can because Birth is the most profound expression of Creation.
Sovereignty is the power, authority, and ability to govern one's self. A supreme expression of independence and self-determination.
Today, we have reached a milestone in bringing back our ways. We are committed to rematriating birth back to the lands that made us. We are committed to creating the safest and most nurturing, and empowering space possible for our Iskwewak/Ikwewag.
"the soul of sovereignty lies in birthing"
Katherine Whitecloud, Dakota Kokoom
We are honoured to have been chosen to deliver the programming for the Restoring The Sacred Bond Initiative. Because we believe that the health of our communities starts with our women as they move through the birth cycle, we believe this Initiative will have a positive effect on the wellness of First Nations communities for generations to follow.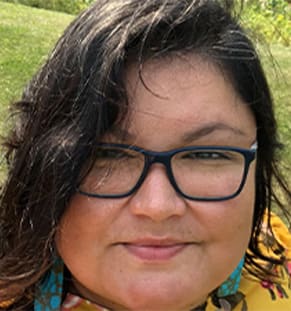 Angie Cote
B.A, F.O.T
Board Member
Read Bio

Tansi! I am originally from Fisher River Cree Nation and reside in Winnipeg, Manitoba. I am currently Self Employed as a Holistic Healing Practitioner, and one of three co-owners of Three Wyndi's Healing Incorporated. I am a certified professional trainer and have a diploma and degree in postsecondary education in the areas of Rural & Aboriginal Community Development. certified as a Focusing Oriented Therapist and a healer in 7 sacred ways of healing trauma. I am a level 2 Reiki Practitioner and I practice the traditional teachings. I have embraced immense responsibility as sweat lodge keeper, full-moon ceremony helper, Sundance Lodge Woman, Healing Ceremonies, 7 Sacred Ways of Healing Trauma helper, a Birth Helper and cultural advisor.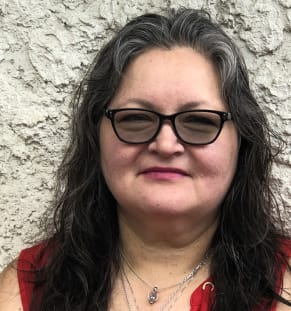 Linda Dano-Chartrand
BSW, MSW, RSW
Board Member
Read Bio

Boozhoo, my name is Linda Dano-Chartrand, Keeshic Anang Ikkwe. I previously worked for Wiiji'idiwag Ikwewag Organization as the Clinical Supervisor. I'm recently retired from Child Welfare after 21 years. I'm also trainer for 7 Sacred Ways of Healing Trauma through Mind Body and Spirit. My philosophy professionally and personally has always been to develop strong healthy relationships. I love to participate in cultural and ceremonial events with my friends, family and co-workers.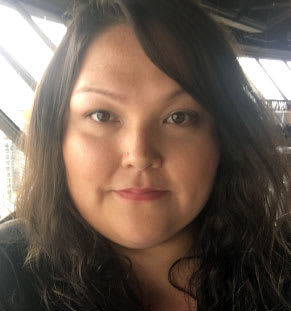 Danielle Peebles
Board Member
Read Bio

Anishinaabe Ikwe registered with Keeseekoowenin First Nation. I have ties to three communities in Manitoba (Keeseekoowenin, Sagkeeng and Peguis First Nation) and live in Winnipeg with my husband and our three children. I am a mother, wife, daughter, sister, granddaughter and friend. I currently work as a social worker in the health field in the north end of Winnipeg.
Women Helping Women... Learn More
We welcome you to contact us for information about our work and how we might be able to help you.
Contact Us