Boozhoo. The leadership of Wiiji'idiwag Ikwewag welcomes you to learn about the important work we are doing to support women and families in our Manitoba First Nations communities.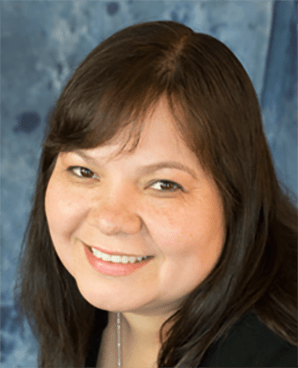 Jolene Mercer
Executive Director
Executive Director
Jolene Mercer is an Anishinaabe Ikwe from Peguis First Nation, a mother of four and a Kookum to a beautiful granddaughter.
As the Executive Director of Wiiji'idiwag Ikwewag, Jolene is responsible for the success of the organizations programming.
Jolene attended the University of Manitoba, Red River College and the Indigenous Women in Community Leadership program at the COADY International Institute at St. Francis Xavier University.
Jolene is a Certified First Nations Health Manager and has extensive experience working with First Nations communities and organizations in areas of finance, health, youth and strategic planning.
Jolene is a co-founder of Wiiji'idiwag Ikwewag (formerly the Manitoba Indigenous Doula Initiative) and is passionate about the revitalization of Anishinaabe values and ways of being. She brings the teachings of her Elders and Grandmothers into her work to support the empowerment of communities and people.
Wiiji'idiwag Ikwewag is committed to personal healing and wellness to foster nurturing and empowering relationships that will create a strong foundation to support communities and families.

Destiny Kisoloski
Administrative Assistant

Misty Bear
Project Coordinator

Linda Dano-Chartrand
Clinical Supervisor
BSW, MSW, RSW
Read Bio

Boozhoo, my name is Linda Dano-Chartrand, Keeshic Anang Ikkwe. I work for Wiiji'idiwag Ikwewag Organization. I am the Clinical Supervisor for Restoring the Sacred Bond Program. I'm recently retired from Child Welfare after 21 years. I'm also trainer for 7 Sacred Ways of Healing Trauma through Mind Body and Spirit. My philosophy professionally and personally has always been to develop strong healthy relationships. I love to participate in cultural and ceremonial events with my friends, family and co-workers.
Women Helping Women... Learn More
We welcome you to contact us for information about our work and how we might be able to help you.
Contact Us