Support through the labour and birth process can make a significant positive impact for the mother, her partner and her extended family.
The Birth Helper provides emotional, physical and spiritual support to the family during the labour and birth process.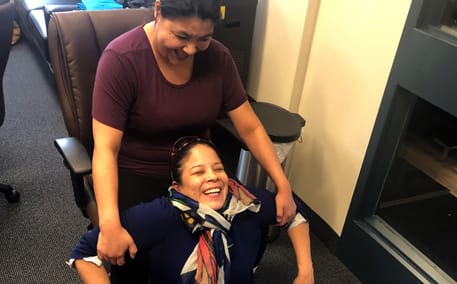 Labour & Birth Support
A Birth Helper will meet with families prenatally to discuss the pregnancy, birth goals, what families would like to do immediately after baby is born and will answer any concerns or questions. If desired, the Birth Helper will support families in communicating birth wishes to service providers. 
If required, the Birth Helper will provide advocacy for families to ensure their birth goals are being met and to ensure the emotional and cultural safety of families.
Women Helping Women... Learn More
We welcome you to contact us for information about our work and how we might be able to help you.
Contact Us