Prenatal support helps our First Nations women navigate the most important aspects of pregnancy.
Traditionally women in the community would come together to support families who were expecting a baby. Birth Helpers are working to create that sense of community in supporting families.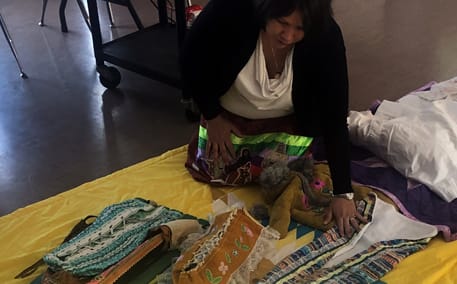 Prenatal Support
Our Birth Workers blend cultural teachings and traditions in providing prenatal support to expectant families.
Birth Helpers will share knowledge about pregnancy, birth, breast/safe feeding and traditional prenatal care.
They can assist in identifying pregnancy and birth goals and developing a birth plan that is right for the expectant family.  Prenatal support may be provided one on one and/or in a group setting.
Women Helping Women... Learn More
We welcome you to contact us for information about our work and how we might be able to help you.
Contact Us